We all want to have our ducks in a row when we buy our first dream home. Ok, well maybe your first home is not your 'dream' home, but just having a home is many peoples dream. So, when you are getting ready to buy that first home you want to make sure that you have the right insurance coverage. First time home buyer insurance is extremely important when it comes to saving you money, and keeping your family and assets safe and secure should anything ever happen. Thus, first time home buyer insurance searching should be easy to find and learn about; that's why we wrote 5 tips on it. Enjoy!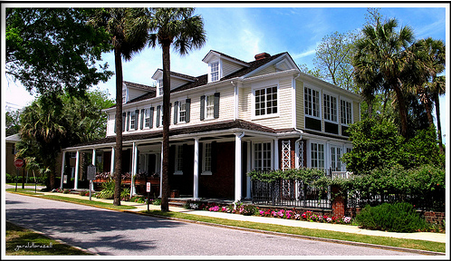 First Time Home Buyer Insurance Tip #1
What Types of Insurance Policies Can You Purchase?
As a homeowner, the following kinds of policies, based on the type of coverage they provide, will be available to you:
•Coverage on your home and personal possessions. This type of policy will cover the most common types of losses that can occur, but it will not cover everything.
•All Risk Coverage on your home and Broad Coverage on your personal possessions. With this type of policy, your belongings will be covered for just the most common types of losses, while your home will be protected with more comprehensive coverage.
•All Risk Coverage on your home and personal possessions
First Time Home Buyer Insurance Tip #2
How Do I Know How Much Coverage to Secure for My Home?
To fully protect your home, it's best to insure it for its replacement cost, or in other words, how much it would it cost to rebuild it. We understand that this concept can be confusing, especially to first-time homebuyers, but it helps to remember that in most cases, the replacement cost will differ from the amount you paid for the house. If you purchased a new home, these amounts may be the same, but if you purchased an older home, the replacement cost may be higher, as it is determined by a variety of factors, including your home's size, its construction type, and amenities. If you are ready to speak with an insurance expert on this matter your can call us anytime.
First Time Home Buyer Insurance Tip #3
What Does a Homeowners Insurance Policy Cover?
•Your home.
•Your garage if you have one – regardless of whether it's attached or detached. Your homeowners insurance can also cover other detached structures like sheds.
•Your personal possessions, including your furniture, appliances, clothing, tools, and outdoor equipment.
•Additional living costs if you have to move out while your home is being repaired after a covered loss, for instance. This type of coverage covers the cost of any increase you incur in your normal monthly expenses.
•Injuries to another party that occur on your property.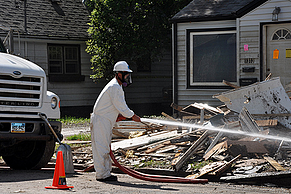 •Your liability if you or one of your family members accidentally injures someone or damages someone else's property.
So, when getting first time home buyer insurance, knowing your insurance coverage amount is very important.
First Time Home Buyer Insurance Tip #4
How Much Liability Insurance Should I Have?
This can be a difficult question to answer, especially as a first-time homeowner. Considering how often lawsuits are filed in today's society, it's wise to carry enough liability insurance to protect the financial interest you have in your home as well as other investments, such as your 401k.
First Time Home Buyer Insurance Tip #5
What is a Deductible and How Does it Work?
A deductible is the amount of money you will have to pay out of pocket in the event of a claim before your coverage triggers. A deductible does not apply to liability coverage and typically, the higher your deductible is, the lower your premium will be.
Need More Tips? Download our Tip sheet here!