Since there is so much great information in this article we had to divide it into a two-part series. Stay tuned for PART 2 which will be come out in a few days. Without further a do, let's get started. As you've already found out, in today's society everyone knows that insurance is a very important factor in both your monthly budget, and your ability to accrue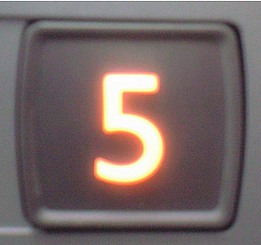 wealth. You need insurance for your car, home, health, life, property, etc. and along with every insurance coverage that you buy comes both a bill, and a mountain of paperwork filled with fine print that you have to navigate through. We understand the difficulties that face consumers everyday, and we are doing our best to help them through the process. Here are 5 facts that affect your car insurance premiums.
Fact #1: Your credit impacts your insurance rates
Believe it or not, your credit may impact your insurance rates. Insurance providers have found that certain credit characteristics for an individual are useful to predict how likely it is that the individual will have an insurance claim. These characteristics are not the same ones that a bank uses to measure lending risk, but rather, insurers may use credit-based insurance scores in conjunction with other variables to assess the likelihood of claims submitted. These variables may include age, driving record, claims history, place of residence, the type of car and the average miles driven, among others. As a general best practice, do what you can to improve your credit, be sure to monitor your credit report on a regular basis, and contact the credit bureau to clear up any errors.
Fact #2: Brand loyalty can cost you
If your mindset about automobile insurance is "set it and forget it," you might want to reconsider. Years ago, insurance companies evaluated a short list of factors when calculating your premiums. Today, that list has grown to a confusing labyrinth of criteria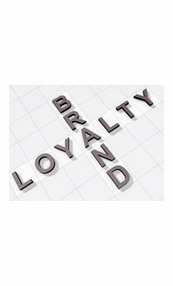 causing insurance rates to differ dramatically from provider to provider.
Instead of allowing your policy to automatically renew, comparison shop once a year to ensure you're getting the best auto insurance rates. Some companies provide policies direct to consumers, while others sell policies through agents or brokers. An easy place to start is by getting auto insurance quotes online, which could save you money. If you're worried that lower rates mean less coverage or poor service, don't be. Today, there are plenty of insurance companies that offer affordable premiums, well-rounded coverage and excellent customer service. Our articles on Choosing the Right Car Insurance Company and How Much, and What Kind, of Car Insurance You Need can help you in researching what your options are.
Fact #3: Stopping payment? You'll pay in the long run
If you think switching car insurance companies is as easy as stopping payment, think again. Sure, your policy will cancel, but your existing insurance company could report you to the credit bureaus for non-payment, damaging your credit score in the process. What's more, your insurance history will reflect a cancellation which may cause a new provider to decline your application or charge you higher premiums in the future. Instead, be sure to complete the necessary paperwork with your existing provider, such as a policy cancellation form, and time it right by starting your new policy on the date your old policy ends.
We will stop here for today. Part 2 of this article will come out in a few days. We invite you to return and be enlightened on the other two facts that you may not know.
WANT TO KNOW HOW TO SAVE MONEY ON CAR INSURANCE?