Thanks for coming back for the final two facts on this blog series. These two were quite a bit more thorough and lenghthy than the other three, so here ya go!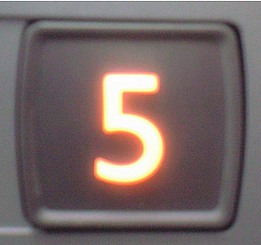 Fact #4: Your car insurance company can cancel or non-renew at any time
Your insurance company can cancel your policy at any time if you violate one or more of its guidelines during your policy period. Same goes for non-renewal. Things such as failing to pay your premium on time, losing your driver's license due to suspension or revocation, submitting too many at-fault claims, or misrepresenting your driving history or past insurance claims could all be reasons for cancellation or non-renewal.
In either case, your carrier must notify you in writing within a timeframe legally required by your state. When it comes to cancellation, your insurance company is required by law to state the reason, not so with non-renewal. If you want a reason but aren't provided with one, you must send your insurer a written request. If you believe you've been unfairly treated, you may have legal recourse through your state's department of insurance.
And don't forget about your "binding period," the time when your insurance company is especially conscious of your risk level. The binding period usually occurs within 60 days following your auto insurance application. If your insurer finds a discrepancy on your application, on your driving record or with your credit, it can cancel your policy.
Fact #5: You could save money by paying your car insurance premium in full
You might be surprised to learn most car insurance companies charge an administrative fee to break up your premium payments into installments, such as paying every six months, every three months or every month. The more you divvy up your payments in installments, the more these "convenience fees" add up, and your once-cheap car insurance can now cost substantially more. There may also be charges for the method of installment payment you choose, such as automatic bill pay or pay-by-phone.
Be sure to ask your provider what its administrative fees are. If it makes financial sense and you can swing it, pay your premium up front and in full. Not only will you avoid the added expense, you won't have to worry about missing a payment, or being late on payments, both of which could be grounds for cancellation. Other factors, such as the type of car you drive, can cost or save you money on car insurance as well.
Conclusion:
When it comes to insurances companies determining your premiums and their profit margins, everything comes into play: The color of your car, the amount of doors, your zip code, driving history, credit history and so much more. The biggest advice that we can give to any consumer looking for car insurance is to find someone knowledgable who you can trust and who will benefit by saving you money. Make sure that your consultant or insurance agent is more interested in your success as a consumer than the sale of some particular insurance package that help's them to receive a bonus. Independent insurance agents are generally able to find the best coverages for your needs due to their ability to sell packages from many different providers. Give us a call or click here to get a quote and a professional agent will call you.
WANT TO KNOW HOW TO SAVE MONEY ON CAR INSURANCE?