Insurance is a complex subject! There is so many options, variables, and words most people don't understand. Here is an explination of homeowner's insurance that should clear it up!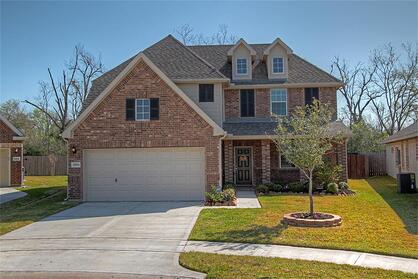 You can buy a policy that covers only your house, but most homeowners buy a policy that combines 6 coverages
1. Dwelling pays if your house is damaged or destroyed.
2. Personal property pays if the items in your house (such as furniture, clothing, and appliances) are damaged, destroyed, or stolen.
3. Other structures pays to repair or rebuild structures not attached to your house, such as detached garages, storage sheds, and fences.
4. Loss of use pays your additional living expenses (housing, food, and other essential expenses) if you must temporarily move because of damage to your house from a covered loss. Your policy will pay either a percentage of the amount of your dwelling coverage (typically 10 to 20 percent) or for a specific period after the loss (such as 24 months).
5. Personal liability pays to defend you in court against lawsuits and provides coverage if you are found legally responsible for someone else's injury or property damage.
6. Medical payments pays the medical bills of people hurt on your property. It might also pay for some injuries that happen away from your home, such as your dog biting someone at the park. A basic homeowners policy pays $500 in medical bills, but you may buy up to $5,000 in medical payments coverage.

The types of policies sold in Texas include:
All-risk policies (also known as a comprehensive coverage or open perils coverage). These policies offer you broad protection and cover all causes of loss unless the policy specifically excludes them.
Named perils policies (also known as specified perils coverage). These policies offer narrower protection than an all-risk policy and cover only the causes of loss specifically named in the policy.
Other Types of Insurance You Might Need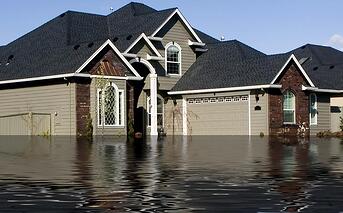 Depending on where you live and what you're insuring, you might want to consider the following types of insurance to supplement your residential policy:
Flood insurance. Homeowners policies don't cover flood damage. To protect yourself from losses caused by most flooding, you'll need to buy a separate flood insurance policy from the National Flood Insurance Program (NFIP). The Federal Emergency Management Agency (FEMA) runs NFIP. If your property is in a special flood hazard area, your lender will require you to have flood insurance. A special flood hazard area has a 1 percent chance of being flooded in any given year.
Windstorm and hail insurance. If you live in one of Texas' 14 coastal counties or in part of Harris County on Galveston Bay, your homeowners policy won't cover damage from wind and hail. You'll have to buy a separate windstorm and hail insurance policy from the Texas Windstorm Insurance Association (TWIA). You can buy TWIA coverage through local insurance agents if you need it.
Personal umbrella liability insurance. If you have assets to protect and want more liability coverage than a homeowners policy provides, you can buy a separate umbrella policy. Make sure your agent or company fully explains the coverage.
If you have any questions please contact Ridge T Agency at (254) 965-6722