We all know that we have to have auto insurance, but how do you know what to get? This blog will help you understand and get the best auto insurance for you!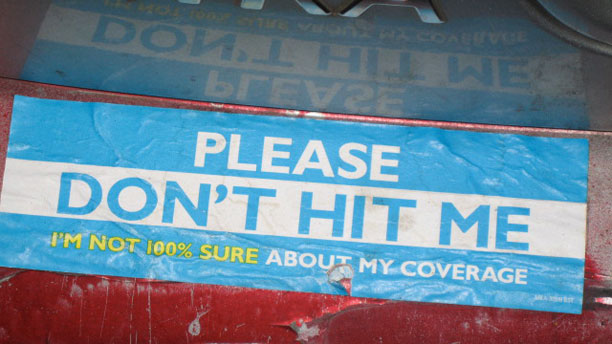 Step One: Know What Auto Insurance Can Do For You
Auto insurance pays for car repair or replacement, medical care, car rental, towing, court costs, and other expenses. Most auto insurance policies have the following eight types of coverages:
1 Liability insurance pays expenses, up to your policy's dollar limits, for people in the other car involved in an accident that you, or someone covered by your policy, caused. Expenses can include medical bills, car repair, and car rental. Texas law requires minimum coverage of $30,000 for each injured person, up to a total of $60,000 per accident, and $25,000 for property damage per accident. This basic coverage is called 30/60/25 coverage.
2 Collision coverage pays to repair or replace your car after an accident, no matter who caused the accident. The company will pay up to the actual cash value of your car, minus your deductible. Actual cash value is the market value of a car like yours without damages.
3 Comprehensive coverage (physical damage other than collision) pays to repair or replace your car if it is stolen or damaged by fire, vandalism, hail, falling objects, or an event other than a collision.
4 Medical payments pays medical and funeral bills if you, a family member, or a passenger in your car is injured or killed in a car accident.
5 Personal injury protection (PIP) pays the same as medical payments coverage, plus 80 percent of lost income and the cost of hiring a caregiver for someone who was injured.
6 Uninsured/underinsured motorist (UM/UIM) pays your expenses from an accident caused by an uninsured motorist, a motorist who didn't have enough insurance, or a hit-and-run driver. It also pays for personal property that was damaged in your car.
7 Towing and labor coverage pays towing charges when your car can't be driven. It also pays labor charges, such as changing a flat tire or jump-starting your battery.
8 Rental reimbursement coverage pays a set daily amount for a rental car if your car is being repaired because of damage that your policy covers.


Step Two: Make Sure Your Coverage Fits Your Needs
Don't buy more coverage than you need. Compare the cost of your annual premium against your car's resale value, minus your deductible. If you're paying more in premiums than it would cost to replace your car, consider dropping collision and comprehensive coverage. If you still owe money on your car, your lender will require you to maintain collision and comprehensive coverages.
You may be able to drop some coverages and lower your premium. You may not need PIP and medical payments coverage if you have health and disability insurance. Remember that PIP and medical payments also cover other people if they are injured while in your car. If you belong to an auto club, you may already have towing and labor coverage and don't need it in your policy.
Step Three: Know What Affects Your Premium
Companies may use a number of factors to set your premium, including:
1 Your age and, for younger drivers, your marital status. Men under 25 and unmarried women under 21 have the highest rates. Drivers over 50 may get discounts.

2 Your driving record and claims history. A good driving record can save you money. Insurance companies will charge you more if you have accidents or tickets on your driving record. Companies may also charge more for major convictions, some driving violations, and accidents that caused property damage. Some surcharges are mandatory and will apply to your premium for three years.

3 Where you keep your car. People who live in cities are more likely to be in accidents or to have their cars stolen. Therefore, rates are usually higher in cities than in rural areas.

4 Your car's type. Collision and comprehensive rates are highest for luxury, high-performance, and sports cars. Rates may also be higher for cars that damage easily or cost more to repair.

5 Your car's primary use. Your rates will be higher if you drive your car to and from work or for business. Rates are lowest for people who drive only for pleasure.

6 Your credit score. t refuse to sell you a policy or cancel or nonrenew your policy based only on your credit. Visit the Learning Center on HelpInsure.com, a website maintained by TDI and the Office of Public Insurance Counsel, to find out which companies use credit scores and how they use them.

7 Whether you drove uninsured in Texas. Companies may charge more if you drove uninsured in Texas for more than 30 days in the 12 months before you applied for insurance. If you drove uninsured, a company may charge you more for liability coverage because of your prior lack of coverage.
Step Four: Ask About Discounts
Discounts can help you save money on your premium. Discounts vary by company. Ask your agent what discounts your company offers and whether you qualify. Here's a list of some common discounts:
-Defensive driving courses
-Driver education courses for young drivers
-Students with good grades
-A parent or family whose young driver is away at school without a car
-More than one car on a policy
-Policy renewal with good claims and driving records
-A homeowners policy with the same company.

You might also qualify for a discount if your car has:
-Airbags and automatic seatbelts
-Automatic daytime running lights
-Antilock brakes
-Anti-theft devices
For more information about Auto Insurance visit the Texas Insurance Department