Common Situations that Leave Small Businesses at Risk for Liability Lawsuits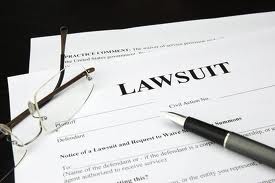 As a small-business owner, are you sure that all your liability is covered by the appropriate insurance policies? There are a few common situations that can leave businesses at risk for liability claims, including…
Using a cloud provider. Whenever you enlist the help of a third-party technology company, your business is still ultimately responsible in the event of data loss or a privacy breach. So the data you store in the cloud is under your jurisdiction. And making sure electronic equipment like point-of-sale systems have proper firewall and privacy protection is also up to you.
Maintaining a hiring policy that excludes those with criminal backgrounds. An EEOC investigation or EPL suit could easily result from a broad policy that excludes people with criminal backgrounds from employment opportunities.
Increasing or decreasing your workforce. Whenever you make major changes to your staff, you increase your risk for an EPL lawsuit that alleges discrimination, wrongful termination, etc.
Many small business owners deal with these situations regularly and should be very careful to avoid bad circumstances.